Алесандро Сафина
- Tickets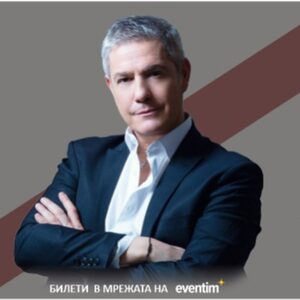 Available Алесандро Сафина tickets
No available Fan Reports
There are no Fan Reports yet written for Алесандро Сафина. Be the first to write a review and share your experience with others.
Artist description
Alessandro Safina was fascinated by music when he was a child. His parents were keen of opera fans and tried to transmit this passion to their son. At the age of 17 he entered the conservatory in Florence, and within a few years he was already performing as a soloist in the best musical theaters in Europe. The first prize at the International Vocal Competition named after Kati Ricciarelli in 1989 immediately turned into an active stage work and leading roles in the operas "La Boheme", "The Barber of Seville", "The Elixir of Love", "Rusalka", "Eugene Onegin". Safin's unique voice, natural charm and creative courage brought him international celebrity. Performing opera arias he dreamed of making classical art understandable to an ordinary listener. As a result a new genre was born which the artist himself would later call "opera rock" - a style combining elements of pop music, academic vocals, soul and musicals.
UNIQUE VOICE, NATURAL CHARM AND CREATIVE COURAGE
A great success came to Safina in the Netherlands. The single Luna from the album Insieme a te stayed at the top of the Dutch hit parade for 14 weeks. The album itself went four times platinum here, and was released in another three dozen countries. Alessandro has gifted the world with stunning duets with Sarah Brightman, Elton John, Ewan McGregor, Barbara Hendricks, Sumi Cho. In addition, he has appeared in films and has appeared on film soundtracks, including "Moulin Rouge!" Baz Luhrmann.