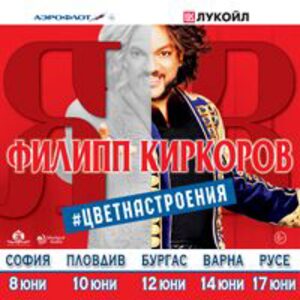 Get notified when we have tickets available.
Receive news about artist as soon as we do, directly to your e-mail.
No available Fan Reports
There are no Fan Reports yet written for Филип Киркоров. Be the first to write a review and share your experience with others.
Artist description
Philipp Bedrosovich Kirkorov PAR (Russian: Фили́пп Бедро́сович Кирко́ров; Bulgarian: Филип Бедросов Киркоров, born 30 April 1967) is a Russian pop singer of Armenian-Bulgarian origin. He is a five-time winner of the "Best Selling Russian Artist" title at the World Music Awards ceremonies.