Milcho Leviev
- Tickets
Milcho Leviev Isakov is a Bulgarian jazz musician.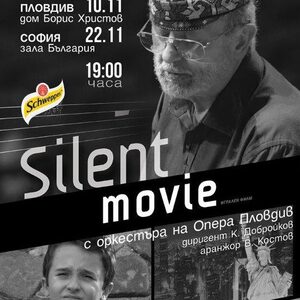 No available Fan Reports
There are no Fan Reports yet written for Milcho Leviev . Be the first to write a review and share your experience with others.
Artist description
Milcho Leviev Isakov is a Bulgarian jazz musician, composer, arranger and pianist of Jewish origin. He graduated from the State Conservatory in 1960 where his professors of Music were Pancho Vladigerov and Andrei Stoyanov. He began his career in Plovdiv Drama Theater. He was appointed as conductor of the Big Band of the Bulgarian National Radio from 1962 to 1966. From 1963 to 1968 worked as a soloist and conductor of Plovdiv and Sofia Philharmonic Orchestra. Inspired by an idea of the writer Radoy Ralin, he creates FOCUS '65 Jazz band, which toured the country and abroad to 1970 with great success. One of his most famous works from this period is the arrangement of the Paul McCartney's song "Yesterday". He wrote also film music. During 1970, after invitation of Don Ellis, Milcho Leviev left Bulgaria and moved to Los Angeles, where he remained until 1977. In the early 80s he returned briefly to Bulgaria and gave a series of concerts.   He has numerous tours throughout Europe and the USA, teaches at the University of Southern California and master classes at the New Bulgarian University in Sofia. He is also author of symphonies and chamber music. In 1999 he was awarded with the title "Honorary Doctor of the New Bulgarian University", for his contributions to contemporary interpretations of jazz and contribute to the department Music and Performing Arts at NBU. In 2007 he was awarded with the Order of "St. Cyril and Methodius" - a medal, especially for his significant contributions to the development of culture and art, and on the occasion of 70 years of his birth.