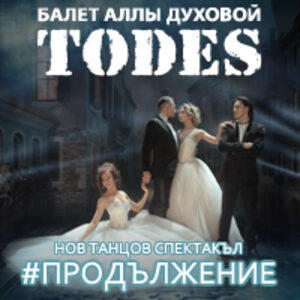 No available Fan Reports
There are no Fan Reports yet written for TODES. Be the first to write a review and share your experience with others.
Artist description
Formed by noted Russian choreographer and producer Alla Duhova, TODES is a professional musical show, combining ice skating, ballet and break dance.TODES was on the stage with the most popular international stars such as Michael Jackson, Mariah Carey and Ricky Martin.