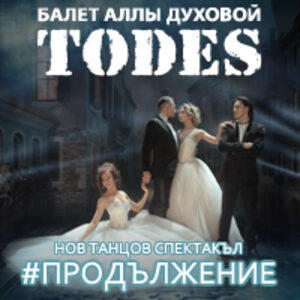 No available Fan Reports
There are no Fan Reports yet written for TODES. Be the first to write a review and share your experience with others.
Artist description
Formed by noted Russian choreographer and producer Alla Duhova, TODES is a professional musical show, combining ice skating, ballet and break dance.TODES was on the stage with the most popular international stars such as Michael Jackson, Mariah Carey and Ricky Martin.
Ticket alarm
Get notified about future events and happenings.
Receive news about artist as soon as we do, directly to your e-mail.