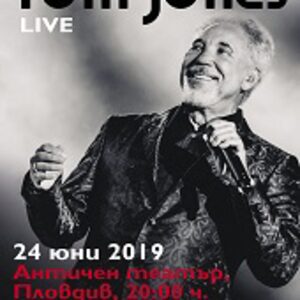 Get notified when we have tickets available.
Receive news about artist as soon as we do, directly to your e-mail.
No available Fan Reports
There are no Fan Reports yet written for Tom Jones. Be the first to write a review and share your experience with others.
Artist description
Sir Thomas John Woodward OBE (born 7 June 1940), known professionally as Tom Jones, is a Welsh singer. His career has spanned six decades, from his emergence as a vocalist in the mid-1960s with a string of top hits, regular touring, appearances in Las Vegas (1967–2011), and career comebacks—to coaching on The Voice UK from 2012 (with the exception of 2016).[2] Jones's powerful voice has been described as a "full-throated, robust baritone".[3]