Elrow Sofia - Sambowdromo do Brasil
- Tickets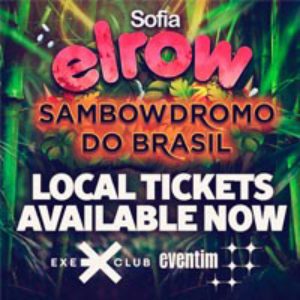 There are no active performances for this event!
Event details
SAMBOWDROMO DO BRASIL

•

Crashed DJs, pulsating rhythms, wild animals, lost explorers and fun-loving jungle dwellers.

What's gonna go wrong!?

Pretty much everything, but a healthy dose of samba and carnival, will quickly electrify this eccentric and assorted crowd.
Lose yourself in the foliage where anything can happen!

You're in the middle, so start dancing!
LINE-UP: TBA

•

ZONES: VIP and Regular
VIP perks:
~ Fast track entrance / експресен вход
~ VIP dedicated bar / VIP бар
~ VIP toilets / VIP тоалетни
~ Exclusive performers / eксклузивни аниматори
~ Table service / oбслужващ персонал
~ VIP smoking area / VIP зона за пушачи