Grand Pass - Пловдив Джаз Фест 2019
- Tickets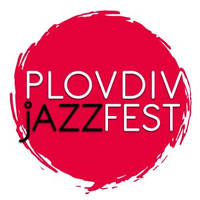 There are no active performances for this event!
Event details
PLOVDIV JAZZ FEST 2019
31 October
20:00 | MARIA JOÃO & MÁRIO LAGINHA
Maria João is known for her vocal flexibility and improvisational skills. Although considered a jazz singer, she incorporates folk music, avant-garde, and electronica.
Her main musical partner is Portuguese pianist Mário Laginha. She has also worked with Aki Takase, Bobby McFerrin, David Linx, Dino Saluzzi, Gilberto Gil, Joe Zawinul, Kai Eckhardt, Lenine, Manu Katche, Ralph Towner, Trilok Gurtu, Wolfgang Muthspiel, and OGRE. Maria João has participated in the most prestigious Europe and World Jazz Festivals.
Her career started at Lisbon's Hot Club Jazz School, in 1982. One year later, she formed a quintet with Mário Laginha, Carlos Martins, António Ferro and Carlos Vieira. Together they recorded two albums – "Quinteto de Maria João" (1983) and "Cem Caminhos" (1985). At the time, she was already considered a true revelation in the jazz universe.
The regularity of her work with Laginha and the musical complicity established between the two incited them to put together a new personal acoustic project. This is how the record "Danças" was born (1993), the beginning of a duo that persists until today.
For Mário Laginha, making music is essentially an act of sharing, and he has done so with strong musical personalities. His duet with Maria Joao has resulted in one of the most consistent and original projects of modern Portuguese music. Together, they have recorded eleven albums. Once again, here jazz acts as a foundation: there are influences ranging from: African, Brazilian, Indian, pop, rock, classical, and traditional Portuguese music. The duet has participated in some of the most important jazz festivals in the world: Montreaux Jazz Festival, North Sea Jazz Festival, San Sebastian Jazz Festival and the Montreal Jazz Festival.
21:30 | LINDA MAY HAN OH QUARTET
Born in Malaysia, raised in, Perth, Western Australia, LINDA MAY HAN OH began playing piano, bassoon and at fifteen dabbled on electric bass playing jazz in high school bands while playing a lot of Red Hot Chili Peppers. Linda studied at the W.A Academy of Performing Arts (WAAPA) where she graduated with first-class honors. Linda has received many awards such as an ASCAP Young Jazz Composer's award in 2008, second place at the Bass 2010 Competition, and an honorary mention at the 2009 Thelonious Monk Bass Competition. Linda also received the 2010 Bell Award for Young Australian Artist of the Year and was 2012's Downbeat Critic's Poll "Rising Star" on bass.
After graduating from Manhattan School of Music, she has had four releases as a leader which have received critical acclaim, the first being "Entry" with Obed Calvaire and Ambrose Akinmusire. This album was listed in Artforum magazine as one of Vijay Iyer's top ten of 2009. Linda has written for large and small ensembles as well as for film, participating in the BMI Film Composers Workshop in 2011. She currently is based in New York City and teaches in the Precollege Division of Manhattan School of Music. As an active teacher she was also involved in creating a series of lessons for the acclaimed BassGuru app for iPad and iPhone.
She was a recent recipient of the Jerome Foundation Fellowship and is now a member of Pat Metheny's most recent quartet project.
01 November
20:00 | KURT ROSENWINKEL TRIO
The conceptual influence of Kurt Rosenwinkel's music can be readily observed on a global scale. Whether in concert halls, basement jazz club wee hours jam sessions, conservatory practice rooms or radio station airwaves, Rosenwinkel's distinctive voice as a composer and guitarist has had an undeniable impact on music in the 21st century.
The American multi-instrumentalist, composer, and producer has gained international recognition for his deft artistry and unabated individualism since he first appeared on the New York music scene in 1991. His legacy as the pre-eminent jazz guitar voice of his generation is plainly evident on his eleven albums as a leader, each one the inspiration for legions of musicians young and old across the globe. Kurt's aesthetic vision and multi-genre facility has caught the ear of some of modern music's most prominent stars; collaborations with Eric Clapton, Q-tip, Gary Burton, Paul Motian, Joe Henderson, Brad Mehldau, and Donald Fagen are but a few highlights from a remarkably diverse and extensive catalogue of over 150 sideman recordings.
In the winter of 2016, Kurt formed the independent music label Heartcore Records with the focused intention of signing and promoting a new generation of musicians whose exacting standards match his own. Heartcore has also allowed Kurt to flourish in yet another dimension of music making, that of the record producer. He self-produced his eleventh album, 2017's "Caipi", and was more recently involved as a producer and guitarist on Brazilian multi-instrumentalist Pedro Martin's 2019 release "Vox".
21:30 | JOHN SCOFIELD & JON CLEARY
 "Although I've known Jon Cleary for many years we didn't start working together until 2008 when I recorded my Piety Street cd and toured with him for two years with the Piety Street Band. Last year we both appeared with Soulive in Brooklyn and thought it would be fun to try playing together as a duo without a rhythm section. It worked so well we've decided to book this tour. Anyone whose heard Cleary knows he's a whole band when he plays piano so I can't wait to hop on board!
We'll be playing New Orleans music and rhythm and blues classics. He'll be singing a lot and I'll be singing along with my guitar! I'm very excited about this collaboration! Bluespower!"
John Scofield, Nov 2014
--
John Scofield's guitar work has influenced jazz since the late 70's and is going strong today. Possessor of a very distinctive sound and stylistic diversity, Scofield is a masterful jazz improviser whose music generally falls somewhere between post-bop, funk edged jazz, and R & B.
Born in Ohio and raised in suburban Connecticut, Scofield took up the guitar at age 11, inspired by both rock and blues players. He attended Berklee College of Music in Boston. After a debut recording with Gerry Mulligan and Chet Baker, Scofield was a member of the Billy Cobham-George Duke band for two years. In 1977 he recorded with Charles Mingus, and joined the Gary Burton quartet. He began his international career as a bandleader and recording artist in 1978. From 1982–1985, Scofield toured and recorded with Miles Davis. His Davis stint placed him firmly in the foreground of jazz consciousness as a player and composer. Since that time he has prominently led his own groups in the international Jazz scene, recorded over 30 albums as a leader (many already classics) including collaborations with contemporary favorites like Pat Metheny, Charlie Haden, Eddie Harris, Medeski, Martin & Wood, Bill Frisell, Brad Mehldau, Mavis Staples, Government Mule, Jack DeJohnette, Joe Lovano and Phil Lesh. He's played and recorded with Tony Williams, Jim Hall, Ron Carter, Herbie Hancock, Joe Henderson, Dave Holland, Terumasa Hino among many jazz legends. Throughout his career Scofield has punctuated his traditional jazz offerings with funk-oriented electric music.
All along, the guitarist has kept an open musical mind. Touring the world approximately 200 days per year with his own groups, he is an Adjunct Professor of Music at New York University, a husband, and father of two.
--
Jon Cleary's love and affinity for New Orleans music goes back to the rural British village of Cranbrook, Kent, where he was raised in a musical family.  Cleary's maternal grandparents performed in London in the 1940s, under the respective stage names Sweet Dolly Daydream and Frank Neville, The Little Fellow With The Educated Feet  – she as a singer, and he as a crooner and tap dancer. 
In 1981 Cleary flew to New Orleans for an initial pilgrimage and took a cab straight from the airport to the Maple Leaf Bar, a storied venue which then featured such great blues-rooted eclectic pianists as Roosevelt Sykes and James Booker.  Cleary first worked at the Maple Leaf as a painter, but soon graduated to playing piano there – even though his first instrument was the guitar, which he still plays and has recently reintroduced into his live performances.
As word of Cleary's burgeoning talent began to spread around town, he was hired by such New Orleans R&B legends as Snooks Eaglin, Earl "Trick Bag" King, Johnny Adams, and Jessie "Ooh Poo Pah Doo" Hill, while also gaining the respect of the great Crescent City pianists Dr. John and the late Allen Toussaint. Years later, in 2012, Cleary recorded a critically acclaimed album of all-Toussaint songs entitled Occapella.
Today, Cleary's work pays obvious homage to the classic Crescent City keyboard repertoire created by such icons as Jelly Roll Morton, Fats Domino, Professor Longhair, Art Neville, Dr. John, and James Booker – while also using it as a launching pad for a style that incorporates such other diverse influences as '70s soul and R&B, gospel music, funk, Afro-Caribbean and Afro-Cuban rhythms, and much more.
Deciding to stay in New Orleans, Cleary recorded his first album of nine, to date, in 1989.  His ever-elevating profile led to global touring work in the bands of Taj Mahal, John Scofield, Dr. John, and Bonnie Raitt.  Cleary has led his own group, the Absolute Monster Gentlemen, for over two decades now, but he still collaborates frequently with these old friends.  At the 2018 New Orleans Jazz & Heritage Festival, for instance, Cleary performed alongside Raitt in a heartfelt tribute to Fats Domino.
02 November
20:00 | Rumen Toskov–Rupeto TRIBUTE
The closing evening of the festival is dedicated to Bulgarian jazz.
It begins with a concert produced by Plovdiv Jazz Fest and designed as a tribute to the great pianist and composer Rumen Toskov-Rupeto – one of the leading and much loved musicians in Bulgarian jazz. Among the performers are: the pianist Antoni Donchev, bass and double bass player Vesselin Vesselinov-Eko, the trumpetist Rosen Zahariev, the violist Valentin Gerov and others.
21:30 | PETER SLAVOV QUARTET
Peter Slavov is a New York-based, Grammy-nominated bassist, composer, session musician, arranger, and educator. Since he started performing professionally in the mid-1990s, Peter has performed at some of the most prestigious venues and festivals in more than 40 countries on 5 continents.
Born to the family of legendary Bulgarian drummer Peter Slavov Sr., Peter (sometimes credited as Petar) has been playing bass since the age of twelve.
While studying classical music at the Pipkov Music School in Sofia, Bulgaria, Peter discovered American jazz and soon after became the busiest bassist on the scene in Bulgaria, playing with the country's finest musicians and touring around Europe.
In 1998 Peter received a scholarship from Boston's famed Berklee College of Music, and in 1999 moved to Boston to attend Berklee. In 2001, he was awarded the Berklee Bass Department's John Neves Memorial Scholarship Award for Outstanding Musicianship, as well as a full scholarship.
Since graduating from Berklee in 2002, Peter Slavov has performed and/or recorded with world-renowned artists, such as Joe Lovano, Quincy Jones, George Garzone, Danilo Perez, Chucho Valdes, Kevin Mahogany, Simon Shaheen and Elio Villafranca, among many others.
Peter is a member of Grammy award-winning saxophonist Joe Lovano's Classic Quartet, as well as with Lovano's Us Five band. In 2012, Us Five received the Award for Best Small Group by the Jazz Journalists Association of America.
Peter Slavov is also featured on the most recent album by Joe Lovano and Us Five - "Cross Culture", which was released on the historic Blue Note label.
Peter has performed with legendary producer/arranger/composer Quincy Jones' Global Gumbo Project. Peter has also recorded for Jones. He is featured on Alfredo Rodriguez' critically-acclaimed, GRAMMY-nominated album The Invasion Parade(released in 2014), which Quincy Jones produced.
Peter is a co-leader of the New York-based music collective Open Ended. Their eponymous debut album of all-original music was released in December of 2012. He is also a member of child prodigy Emily Bear's Trio, and of the critically acclaimed Uri Gurvich Quartet.
In the spring of 2013, Peter was commissioned to write a piece for jazz trio and a string orchestra. The piece was performed in July 2013 at the Festival Complex in Varna, Bulgaria as part of the Varna Summer Music Festival.
Peter has performed at some of the most prestigious festivals around the world, including:
The Monterey Jazz Festival, The Detroit Jazz Festival, Festival de Jazz de Montreal, The New Orleans Jazz & Heritage Festival, The North Sea Jazz Festival (Holland), Umbria Jazz Festival (Italy), Jazz a Juan(France), Paris Jazz Festival, Dubai Jazz Festival (UAE), Istanbul Jazz Festival (Turkey), The Israel Festival (Israel) and many more.
Peter has also performed at numerous legendary performance venues, such as:
Jazz at Lincoln Center (New York City), Town Hall(NYC),The Village Vanguard (New York City),Birdland (New York City), Blue Note (New York, Milan, Tokyo, Beijing and Nagoya), The Fox Theater (Atlanta), Severance Hall (Cleveland), MGM Grand (Las Vegas),The Detroit Institute of Art (Detroit), Olympia Hall (Paris), Massey Hall (Toronto),The Jerusalem Theater (Jerusalem), Bulgaria Hall (Sofia), Chang Kai Shek National Theater (Taipei),Bimhuis (Amsterdam), Centro Nacional de las Artes (Mexico City),The Jazz Standard (New York City),Yoshi's (San Francisco), Minton's Playhouse (New York City), Dakota (Minneapolis), New Morning (Paris), La Cigale (Paris), Duc Des Lombards (Paris), Zappa (Tel Aviv) and countless more.
He has been featured on Fox 5 New York, WGBH-NPR Boston, CBC(Canada), PBS, TF1(France), Mezzo(France), Radio France Internationale, WERS - Boston, Jazz FM(Bulgaria), BR(Germany), Azteca TV(Mexico),IMER (Mexico), Bulgarian National Television and the Bulgarian National Radio.
One ticket is for a festival evening and includes both concerts.