Internacionalni dћez festival Niљville 2012.
- Tickets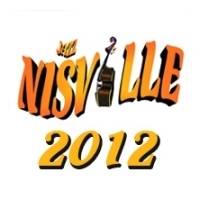 There are no active performances for this event!
Event details
Nišville Jazz Festival has started the ticket sales at promo prices for the next edition (August 16 - 19 2012 in Nis-Serbia).

Until 31 May 2012th "regular" tickets for the four festival evenings is 2.500,00 RSD, and the already established tradition students will be able (with proof: an index or grade reports) that the purchase of tickets for the price of 2.000,00 rsd!
Single tickets cost 1.000,00 RSD, VIP kit 4000.00 and VIP individual 1500.00 rsd .
This year's festival will perform among others, Jean Luc Ponty, a French violinist and composer, one of the most important jazz rock and jazz musicians from the sixties onwards, Osibisa - considered by many pioneers of world music direction, and the worldwide most successful and certainly the most popular afro composition, Brussell and the Jazz Orchestra - winners of the Oscars for music in the movie the Artist, who will perform along with two great singers Joao and Mario David Linx and run the program "A Different Porgy, Bess Another" made ​​up of pieces from the famous George Gershwin's opera "and Porge Bess. "