Класическа опера Tutto е Musica
- Tickets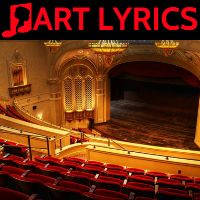 There are no active performances for this event!
Event details
Dear Ladies and Gentlemen,
 Art Lyrics Agency would like to present to you its exclusive edition of a classic opera evening "Tutto è  Musica".
Famous opera arias, duets and ensembles of Mozart, Verdi, Donizetti, Rossini, Bizet & Offenbach will be performed by internationally recognized popular Bulgarian Opera Artists.
You will have the unique opportunity to enjoy the eternal musical classics with an exquisite wine selection and a dinner with three course meal at the amiable restaurant of Maison Sofia Hotel. 
Soloists: Peter Danailov (baritone), Elena Chavdarova-Isa (mezzo-soprano), Elena Stoyanova (soprano), Plamen Kumpikov (bass), Lyubomir Damyanov (tenor), Rada Toteva (soprano), Margarita Ilieva (piano); 
Date: 14th November 2019 (Thursday);
Time: 7:00 p.m.;
Venue: Maison Sofia Hotel, 36, Atanas Dukov str., Sofia; 
Program:
•        07:00pm Beginning  
•        08:00pm Part I
•        08:30pm Pause
•        08:50pm Part II
•        09:25 After party
You can order tickets on email: classicopera2019@gmail.com; mobile: 0888 308 858 or Eventim
Price: 80, 00 BGN
 (Price includes  dinne, wine  and program)