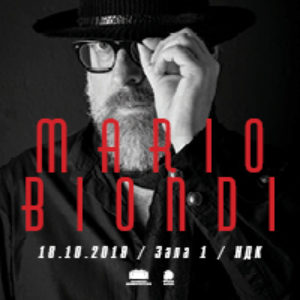 There are no active performances for this event!
Event details
MARIO BIONDI WITH A CONCERT IN HALL 1

The event produced by the National Palace of Culture and the Apollonia Foundation will be on October 18, 8:00 PM

They call Mario Biondi the singer with the most distinctive and sensual voice in modern soul music, Barry White's worthy successor, not only for his timbre but also for the seductive sensation that stems from his music. The Bulgarian audience will have the chance to see all that for themselves on October 18, Hall 1 of the National Palace of Culture.

Biondi comes in Sofia at the invitation of the National Palace of Culture and the Apollonia Foundation and the concert is part of the artist's 2019 tour.

The event adds up to the tendency of producing memorable musical events at the National Palace of Culture with new, highly professional projects attractive for the audience, this time in partnership with Apollonia, one of the most established and proven over the years art festivals in Bulgaria.

In recent years, Mario Biondi has established himself as an international star with numerous concerts in the world's most prestigious music venues, including the Royal Albert Hall in London. The singer's expectations for the upcoming concert in Sofia's iconic Hall 1 are for it to be a truly unforgettable emotional experience.
Biondi has released 9 albums, the last one of which in March 2018 entitled "Brasil". The singer had a very successful tour in 24 cities last year.

More about Mario Biondi's biography and career can be found here: http://mariobiondi.exec.it/