Placido Domingo
- Tickets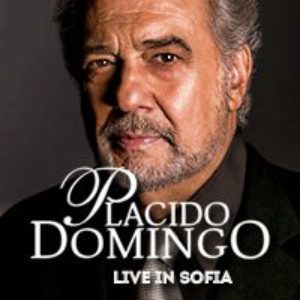 There are no active performances for this event!
Event details
"THE KING OF OPERA"
PLACIDO DOMINGO
14 FEBRUARY 2014 /Friday/
ARENA ARMEETS
THE WORLD'S GREATEST TENOR FOR THE VERY FIRST TIME LIVE IN BULGARIA
Next year St. Valentine's Day will be very special. Make sure you will celebrate your love to arts and music with us! It will be unforgettable!
The sensation of the year is perfect! One of the greatest and most influential artists of all time, the unique tenor with more than 140 roles in his impressive career, the king of opera, the one and only PLACIDO DOMINGO, will come for the very first time in Bulgaria on 14 February 2014, invited by Balkan Entertainment.
The world will never forget the constellation the THREE TENORS – Domingo, Carreras and Pavarotti. And now the Bulgarian public will have the unique chance to meet one of them in person. After many years we have finally managed to get one date for the biggest tenor of the world.
The exclusive music event will take place in Arena Armeets. And Sofia Philharmonic Orchestra will also take part in it. Become a part of one true music celebration that will touch with excitement and joy not only the opera admirers but music fans of all types.
Tickets go on sale: 5th of December 2013 /Thursday/ 09:00h. Prices of the tickets will be between 75 Leva and 180 Leva.
BIO
Born in Madrid in 1941 to parents who were zarzuela performers, Plácido Domingo was brought to Mexico at the age of eight.  He attended Mexico City's Conservatory of Music, where he initially studied piano and conducting, but when his vocal talent was discovered he began to take voice lessons as well.  At eighteen, he made his debut in a small role (Borsa in Rigoletto) at Mexico's National Opera, and his first performance as a leading tenor (Alfredo in La Traviata) took place in the city of Monterrey when he was twenty.  After having spent three seasons with the Israel National Opera in Tel Aviv, where he sang 280 performances of twelve different roles, he launched his major international career in 1965, and since then he has performed at all of the world's most prestigious opera houses.
Domingo's vocal repertoire encompasses 140 stage roles – a number unmatched by any other celebrated tenor in history – and he has recently added the title baritone roles of Verdi's Simon Boccanegra, Rigoletto, Il due Foscari, La Traviata, Nabucco, Giovanna d'Arco and Il Trovatore to his list of achievements.
Plácido Domingo is a world-renowned, multifaceted artist, recognized not only as one of the finest and most influential singing actors in the history of opera but also as a respected conductor.
He has more than 100 recordings of complete operas, compilations of arias and duets. His extensive work in the recording studio has earned him eleven Grammy Awards and two Latin Grammy Awards, and he has won Emmy awards for television projects. He's been awarded with most prestigious insignia of honor. He has received honorary doctorates from the world's prestigeous universities for his lifelong commitment and contribution to music and the arts.
Domingo has also made more than fifty music videos in addition to four feature films of operas: Carmen, La Traviata, Otello, Tosca and the Mantua Rigoletto. He has conducted many opera performances with the Metropolitan Opera, Covent Garden, the Vienna State Opera, and Los Angeles Opera, among many other ensembles, and symphonic concerts with the Chicago Symphony, National Symphony, London Symphony, Berlin Philharmonic, Orchestre Symphonique de Montréal, and numerous other orchestras. 
In 1990, Domingo and his colleagues José Carreras and the late Luciano Pavarotti spontaneously formed the Three Tenors, which performed from time to time and with enormous success all over the world and attracted many new fans to opera.
In 1993, Domingo founded Operalia, an annual international voice competition, which has helped to start the careers of many singers who have since become major figures on the world's stages. In October 2009, King Carl Gustaf of Sweden presented him with the first Birgit Nilsson Prize (at one million dollars, the most generous prize in the world of classical music) for his outstanding achievements in opera; in accepting the award, Domingo said that it would "greatly benefit my annual competition, Operalia."
In 2012 he was appointed as UNESCO Goodwill Ambassador. Plácido Domingo's appointment comes in recognition for his "exceptional artistic career, his inestimable support for young opera musicians through the Operalia competition, and his dedication to the values and ideals of UNESCO. He has raised millions of dollars through benefit concerts to aid the victims of Mexico's devastating 1985 earthquake, of the floods caused by Hurricane Paulina in Guerrero and Yucatán, also in Mexico and in El Salvador, and of the victims of Hurricane Katrina in New Orleans.
In 2011, Domingo celebrated not only his 70th birthday but also his 50th anniversary as a singer of leading roles and the 40th anniversary of his Covent Garden debut. But there are no signs of slowing down: in 2013 he is scheduled to give almost ninety performances, between singing and conducting.
Although he resigned as General Director of Washington National Opera at the end of the 2010-2011 season, after fifteen years in that position, he continues as General Director of Los Angeles Opera.
In January 2014 Placido Domingo will celebrate his 73 Birthday, still his talent and great creative energy remain the same. Media continues to adore him, Newsweek and other international publications have fittingly described Plácido Domingo as "the King of Opera," "a true renaissance man in music," and "the greatest operatic artist of modern times."
The concert is presented by Balkan Entertainment
14 FEBRUARY 2014 /Friday/
ARENA ARMEETS
Tickets: Еventim,
Including Germanos, Pikadili & Technomarket
Online tickets: www.eventim.bg
More info: