TANGRA ECO ART DANCE FESTIVAL
- Tickets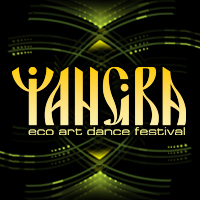 There are no active performances for this event!
Event details
International Eco Art-Dance Festival

31th of August – Full Moon


200 km from Sofia (Bulgaria), 140 km from Thessaloniki (Greece), 280km from Skopje (Macedonia)


Tangrism is a philosophic trinity of the following substances – Tan (the universe), Nak (human) and Ra (God), involved into the universal, profoundly sensible philosophic formula.


The main idea of the festival is to create a mystic space on the beautiful territory among mountain rivers and ancient mountains of Bulgaria, with love, harmony, spirituality and creativity appearing in every particle and vibration, turning into the flow of primitive energy.


The festival is aimed at uniting spiritually close people and reminding them of their important role in keeping ecological and spiritual balance on the planet as well as at fulfilling surrounding with love and joy vibrations, enabling our guests to feel the necessity of living in unity and harmony with the world around us.

Music and dancing is a unique key to self-cognition and unity with the Universe and all its inhabitants.
Pre-sale:
14.03 - 01.04 - 30 EUR
01.04 - 01.07 - 40 EUR
01.07 - 20.08 - 55 EUR
FULL PRICE:
On gates - 75 EUR
Print@home service is available only when you pay for your order via Internet. Please choose "Payment via Internet" as a payment method when placing your order. Then on the "Delivery" page you will find print@home service. After you have paid for your order via "Assist" system you will be transferred to the www.eventim.bg page with your order number and a link to the print version of your ticket.
For more information: www.tangrafest.com